Our consulting services & pizza school are based on the teaching principles of "HQHD" (High Quality & Healthy Digestion)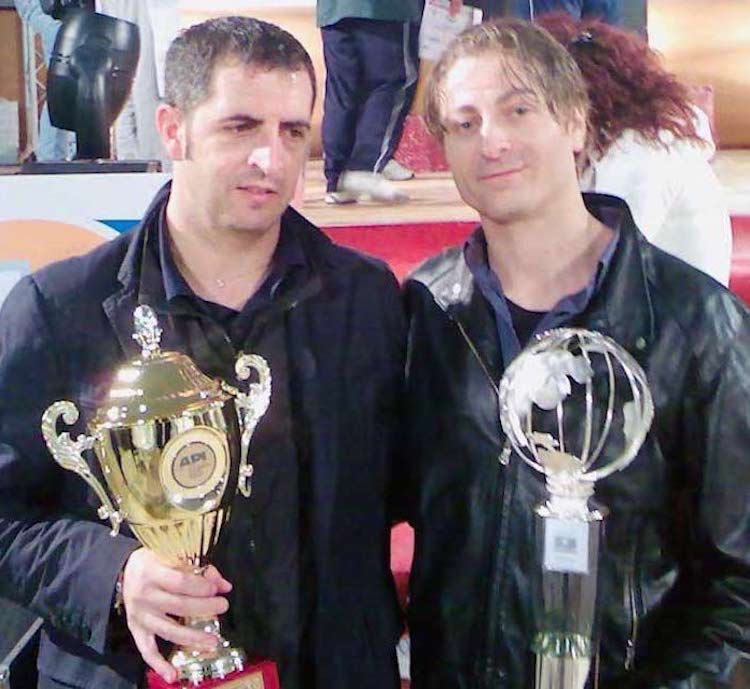 100% of our customers, mostly without any experience in pizza business, manage to open their own successful pizza business in a short time.
Many of our clients develop their own brand and opened a second branch within 18 months.
Francesco Santo
"Pizza World Champion"
2007, Rome
"IPC" Italian Pizza Consulting) and our associated Pizza School are the English partner of the renowned "Italian Pizza Association". Our qualification is recognized throughout Italy as the highest standard of training available. Based in Rome. the "Italian Pizza Association" operates via 11 affiliated pizza colleges situated throughout Italy and several associated collaborators based in Europe, USA, Canada, Australia and Middle East.
All our qualified instructors are available to travel worldwide to provide pizza consulting start-up services. Since 1997, we have arranged a large number of pizza consulting start-up services and training. Our pizza consulting services and business-individual pizza courses run in English and Italian in London, Rome, Berlin, and New York. For all details, price, terms and conditions click HERE.
The foundation of our pizza school enables us to provide the full range of our services anywhere in the world. Our fully qualified instructors deliver training in all aspects of the traditional Italian art of pizza making. The comprehensive course addresses key development skills tailored to the specifics of your business. Our students emerge as rounded professionals and our range of services is ideal for those with an entrepreneurial interest in the catering industry. We believes in the use of fresh and healthy ingredients of the highest quality, aiming to provide the consumer with a delicious alternative to the so commonly found frozen food.
We will assist you in improving your skills and developing your pizza business. We are committed to the highest standards of professionalism and reliability.
Our clients success is our best reward, therefore we are ready to guarantee your satisfaction with our 100% money back guarantee.
We collaborate with some of the best Italian chefs and bartenders/mixologists who work with top-tier restaurants, clubs and culinary schools in Italy. Visit our "ITALIAN CUISINE COURSES" page.
At our pizza school the goals are:
♥  The provision of highest standard of training including theory and practice, both to established pizzerias and to aspiring pizza chefs.
♥  The promotion of high standards of professionalism in the catering industry.
♥  The improvement of the professional prospects of all of our trainees.
♥  Client relationships, guarantee of our services, recognition and longevity.
Our pizza courses are taught by qualified instructors recognized by Italian Pizza Association..
Our association counts over 13,000 subscribers. This is a testament to "Italian Pizza Association" standing and reputation in the Italian catering industry.
With the support of 37 commercial sponsors from within the industry we actively contribute to the organisation of the annual "Pizza World Cup" held in Italy. This highly prestigious event features competitions, exhibitions and various other activities attracting more than 3,500 visitors a day.
Italian Pizza Courses' AWARDS.
"GIVING WITHOUT EXPECTING ANYTHING IN RETURN".
For us it's not only about business. We believe that sharing some material wealth with less fortunate humans purifies our soul. We support a Non Profit Organization that provide shelter and protection to over 300 orphans in India aged between 3 and 18.
We dislike to throw food in the rubbish. All pizzas produced in excess during our pizza trainings in London, Berlin, Rome and Catania are delivered daily to charity organisations who support homeless people.
We also try to do our best to use natural or recyclable materials. We believe that caring for our planet is everyone's shared responsibility.
"Italian Pizza Association" contributes to the voluntary schemes in Italy, working in collaboration with "Association Peter Pan" to provide skills to people with Down's syndrome. We also run outreach programmes in Italian prisons and institutions helping people with drug dependency.