The pizza maker is an artisan and specialist. Traditional Italian Pizza is commonly thought of as a simple and easy food, but this is a misconception. In reality, pizza is a somewhat more complex craft.
Our detailed courses explain the subtle chemical processes at work in the manufacture of quality dough, and provide our students with a broad knowledge of flours and ingredients, the differing properties and the best uses thereof. The thorough practical instruction we offer in tandem with the theoretical knowledge ensures our students are well versed in all aspects of the highest quality pizza manufacture.
PIZZA COURSES ARE STRUCTURED AS FOLLOWS:
Theory (20%):
♥

Chemical processes of dough mixing and related techniques
♥

Ingredients and their properties
♥

Professional equipment and its characteristics
♥

Preservation and conservation of ingredients
♥

Equipment safety and maintenance
♥

Introduction to basic hygiene
♥

 Tailored "Pizza Business" information package
Practice (80%):
♥

Dough mix preparation
♥

Dough closing and preservation
♥

Dough opening by hand
♥

Use of toppings and Gross Profit management
♥

Pizza oven settings and baking
♥

 Use of the oven, dough mixer and other equipment
♥

Focaccia, Calzone and basic bread preparation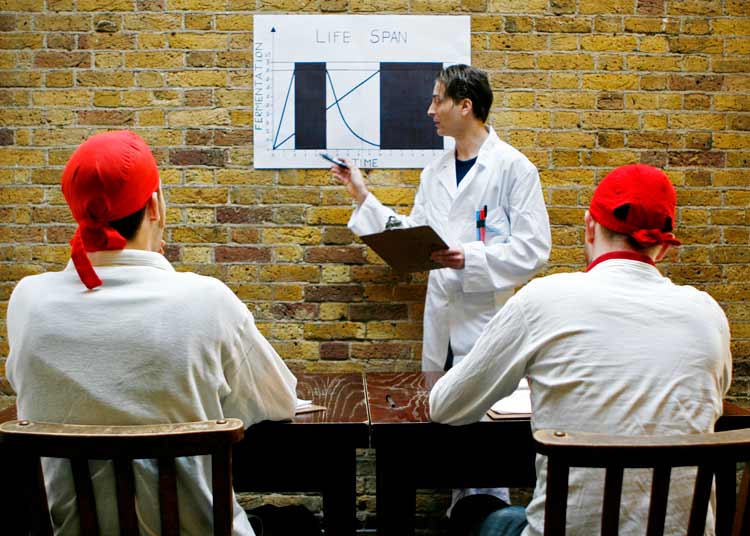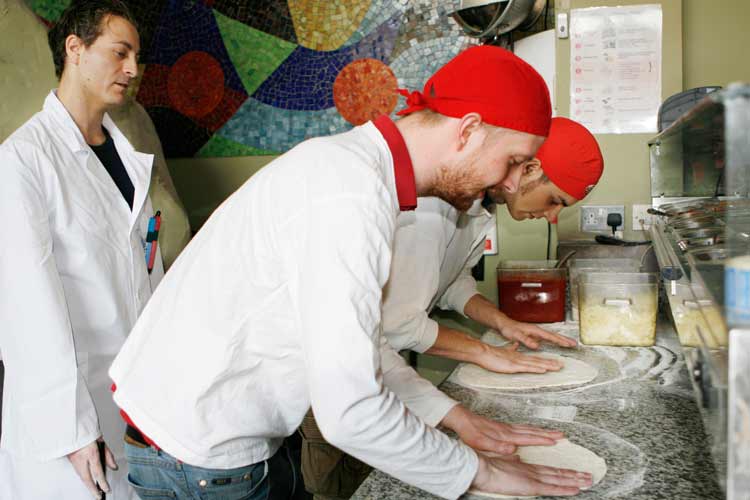 "IPC" WILL PROVIDE STUDENTS ON GROUP COURSES WITH THE FOLLOWING:
♥

Ingredients
♥

Recipes
♥

Teaching materials
♥

Uniforms (T-shirt, bandana and apron)
♥

Availability of professional equipment for the duration of the course
"Gluten Free", "Pizza al Taglio" and "Organic (Bio)" pizza courses are structured as mentioned in this page. Their ingredients and relevant techniques however differ from the Classic/Neapolitan pizza courses.