"IPC" participates in the organization of the annual "Pizza World Cup" in Italy with the backing of 37 commercial sponsors from within the industry. The "Pizza World Cup" features competitions, exhibitions and various other events, attracting over 3,500 visitors daily. The event takes place in Rome or surrounding towns and usually it lasts 3 days of May.
Contact us if you wish to participate or obtain more information.
The pizza competitions features the following competition categories: 
♥
   Pizza World Cup
♥
   Italian Cup (individual)
♥
   Acrobatic
♥
   Artistic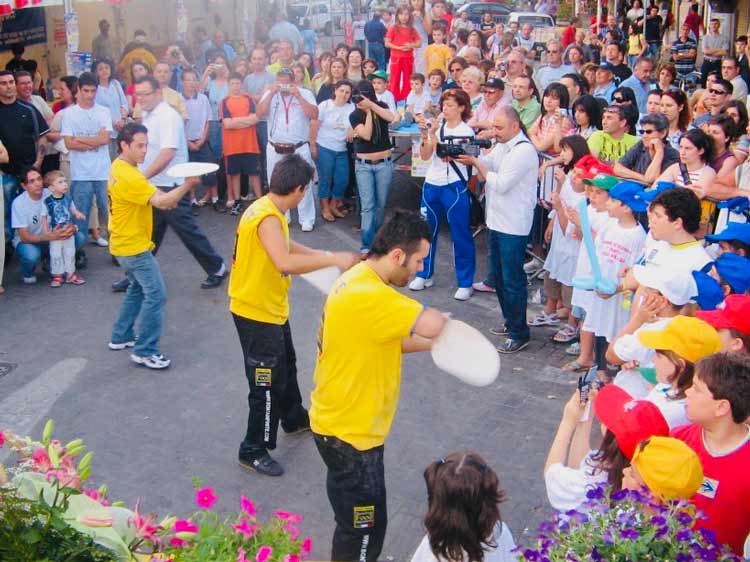 Furthermore, during the year our association organizes other events, such as "Fish Pizza Cup" in Sicily (February), "Spicy Pizza Cup" in Calabria (October) and "Tastes of Sardinia Pizza Cup" in Sardinia (December). These regional pizza events are principally designed to preserve and promote rich pizza culture as well as to improve and share culinary ideas. Please, contact us for more details.